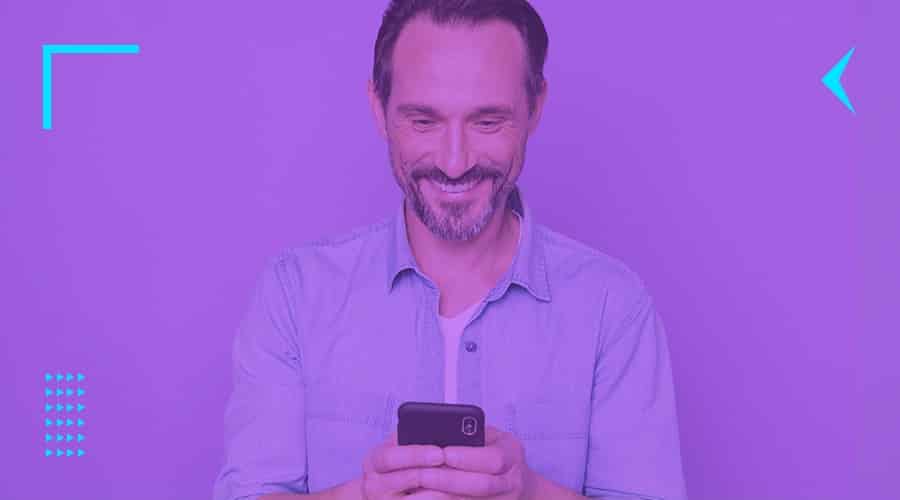 Geographical boundaries separate humans, but thanks to social media, those boundaries are crumbling to bring us closer.
Every day, new communities, forums, and businesses are popping up on social media, and people are interacting now more than ever.
Because social media is now an essential part of almost every individual's life, it can be accessed by anybody in a snap second.
It is not just used to gain information or to connect with people, but has also become a decision-making factor for a lot of people.
And that's just the tip of the iceberg.
Looking at the growing user base and communities, businesses have left no stones unturned when it comes to social media marketing. And if you have a business that isn't on social media yet, you're missing out on some great benefits.
Let's look at how important social media is for your business.
6 Reasons Why Social Media Marketing Is Important For Your Business
1. You Get A Platform To Tell Your Story
Social media is a place of seeing what other people are up to and connecting with them. But for businesses, the connecting part doesn't come very quickly. It requires users to trust them.
And for users to trust you, you have to tell people your story because your story is how your customers will remember you. And social media can be the best place to do that.
2. You Can Grow An Audience With Even A Small Budget
Social media branding is the least expensive way to market your business while providing the most massive potential audience.
Rather than spending money on promotional ads, you can simply start with posting engaging content consistently. This requires zero investment, and you still have a reach to millions of people.
3. You Can Easily Increase Your Brand Awareness
Creating unique and visually appealing content that can catch users' attention can kickstart your brand awareness game on social media.
But that's not all.
You have to keep reminding your audience that you exist. And with regular posting on social media, your audience will slowly but steadily start remembering your products/services when in need.
You could even create a podcast that you can then promote via social media. Tease episodes on Facebook or Instagram, or post snippets on YouTube. This could bring in a whole new audience for your brand.
In order for your brand to be considered a pro in the industry, you also need to upload only high-quality banners or images, which can be created with the help of a web designer.
To make a great impression right from the start, consider looking into how to hire a graphic designer. There are many specialists available, but not all of them have the right skills, experience, and will to evolve with the brand.
4. You Get To Learn About Your Competitors
With business profiles all over social media, this can be your chance to keep an eye on your competitors.
For example, you can take note of what type of strategy they are following and how it's driving traffic for them, along with factors that may be lowering their engagement, questions their audience is asking and more.
Incorporating these insights into your social media marketing strategy can bring substantial benefits. Make a habit of regularly checking competitor posts, campaigns, comments, engagement rates and other factors to ensure you're always a step ahead of the game.
5. You Can Choose To Build Custom Audiences
Considering that social media has 3.8 billion active users, it is definite to say that it has various audiences. But targeting a relevant audience on a detailed demographic level is best done on social media because of its extensive features.
And the best part about it is that it's so much better and easier than traditional marketing techniques. There are numerous opportunities to narrow down and reach your target audience on social media platforms.
6. You Can Increase Company Profitability
While social media has great branding capabilities, it can also be extremely valuable to assist your company in its goal of increasing revenue.
Whether you're using an Instagram account to increase the sale of courses that you've built with a quality online course builder, or you're earning passive income from a YouTube channel's ads that you've built for your food blogging business, social media can enhance your company's balance sheet.
By now, you might be pumped up to get started with your social media branding strategy. So let's review a step-by-step guide on how to create a branding strategy from scratch.
How to Create a Social Media Branding Strategy From Scratch
1. Choose Your Social Media Networks
As a business on social media, what all are you expecting?
More likes, shares, comments, and engagement, right?
But engagement doesn't just happen as you start posting. Your content marketing strategy should evolve according to the audience you want to target.
So the first thing you have to do is create a buyer persona.
Dig deep into the demographics of your target audience, including:
Age
Location
Gender
Average income
Industry
Interests
When you have a specific buyer persona in mind, you can match that with the audience demographics prevalent on social media platforms.
For example, if your target audience is on Instagram more than any other platform, then investing all your efforts in Instagram marketing will be a wise choice.
To guide you further on how to choose platforms for your social media marketing plan, here is a list of major social media platforms and their user demographics by Pew Research Center.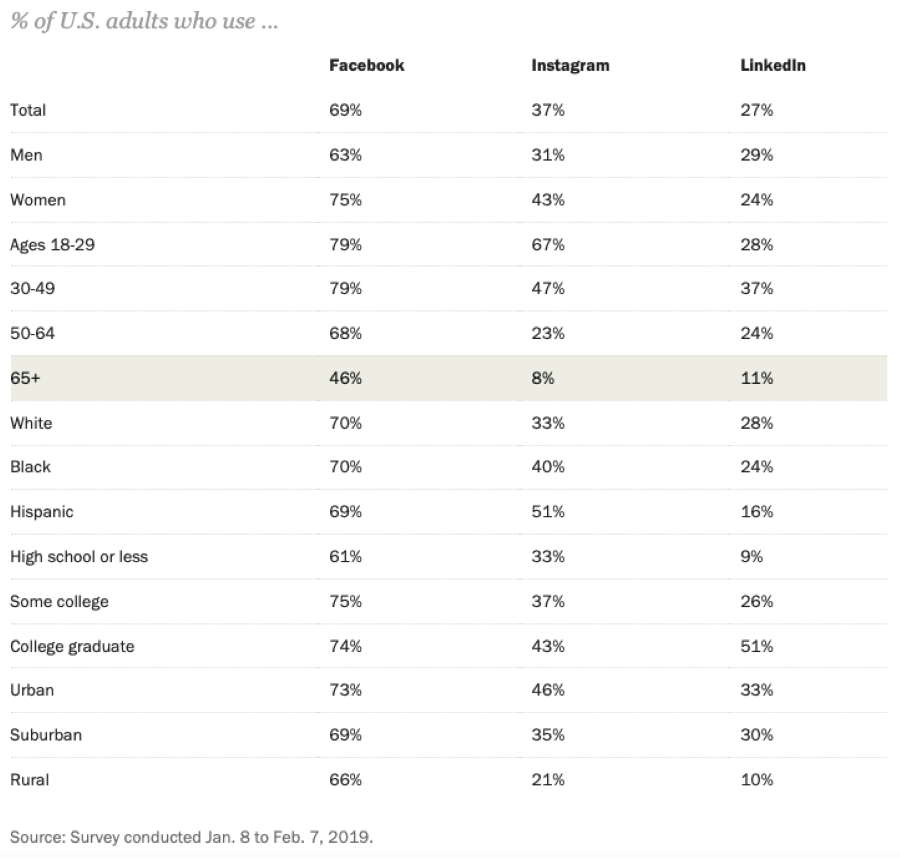 2. Update Your Profiles With Consistent Messaging
After choosing social media platforms relevant to your business, this is the first step toward your social media branding. So leave nothing to chance and fill up all the details required on each platform.
Consider your social media profile as your resume and update your details regularly (including your cover photo, profile picture, bio, website link., etc). This will reflect professionalism and help potential customers see a clear overview of your business reputation.
Now, let's get into the details.
Remember that your social media branding on each platform should be consistent, in order to show that it's the same brand across all platforms.
For example, if you have a Facebook business page and an Instagram business account, your profile picture on both platforms should be the same. This way it's easier for users to find you.
When it comes to your business bio, keep these tips in mind:
Be concise: most platforms have word limits
Stay original: this can help users to relate to you
Speak to your target audience: after all, this is the main reason you're on social media
3. Find Your Brand Voice
The primary goal is to engage users and certainly make them a part of your digital sales funnel. But in order to engage users, your brand has to stand out to catch their attention.
Wondering what can make your brand stand out?
It's pretty simple.
Stop sounding promotional and start sounding human. Keeping your business's mission in mind, think of how your brand would sound if it was a human.
To lead you further, define your brand with adjectives to determine how you should sound to your audience. Here is an example:
Passionate
Quirky
Authentic
If your brand has any of these brand personality adjectives, you can start digging into your adjectives. Here is how you can do it:
Passionate: expressive, enthusiastic, action-oriented
Quirky: unexpected, different, irreverent
Authentic: trustworthy, genuine, direct
Check out how @tacobell created their brand voice on social media.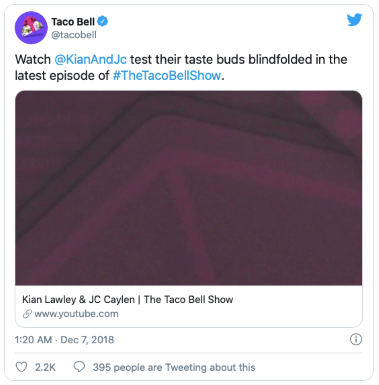 4. Conclude Your Social Media Branding With A Posting Strategy
We have reached the execution part of your social media branding strategy. And, here is when you will decide on how often you want to post, when should you post and what you should post.
Well, there is no ironclad answer to this.
It depends on what business you have and which audience you are targeting.
The best thing you can do is to start experimenting. Allow yourself 2-3 weeks at a time to experiment with posting different types of content at different times and keep tabs on the posts that are generating the most engagement.
Fill up your social media calendar with different types of content each day and then work more on the content that drove the most engagement.
To make things, use a social media calendar. This will make sure your strategy stays intact. Here are a few examples: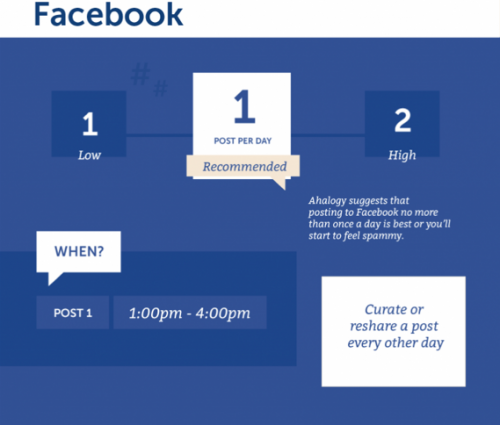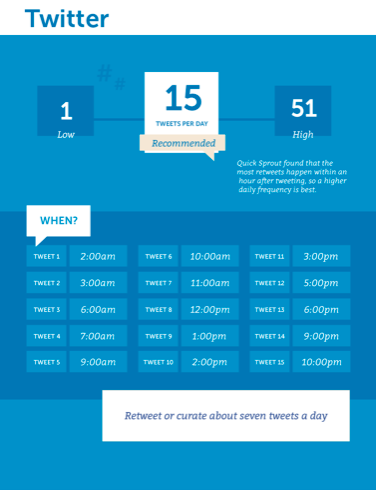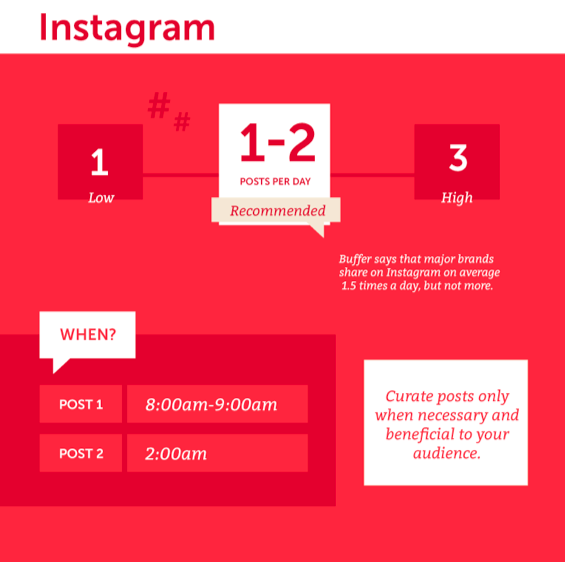 5. Experiment And Analyze
As you start posting more on your social media platforms, you will begin to know what's working for you and what isn't. You will also start realizing the best time and frequency of your social media posts.
To keep a detailed track, you need social media analytics. Most of the social media platforms have inbuilt analytics in their site but they are typically pretty basic. Luckily, there are plenty of social media analytics tools available online.
These tools can break down your posts and give you valuable insights into user engagement. These insights can in turn help you work on your social media branding strategy and win over more customers.
Takeaways On Social Media Branding Strategy
So, what's next?
Are you ready to put your social media branding strategy into action?
Remember, a well-thought-out strategy doesn't bring business growth until executed in the right way. So after you have the theoretical framework ready, start implementing.
Let us know in the comments section below about how you created your social media strategy from scratch and the ups and downs you experienced.
Good luck with your social media branding!
Author Bio
Surya is an SEO Strategist at SocialPilot. He often looks out for new strategies to optimize content. He is a problem-solver by nature, a mountain person to the core, and music calms the chaos in him. Feel free to ping him on Facebook or connect with him on LinkedIn.